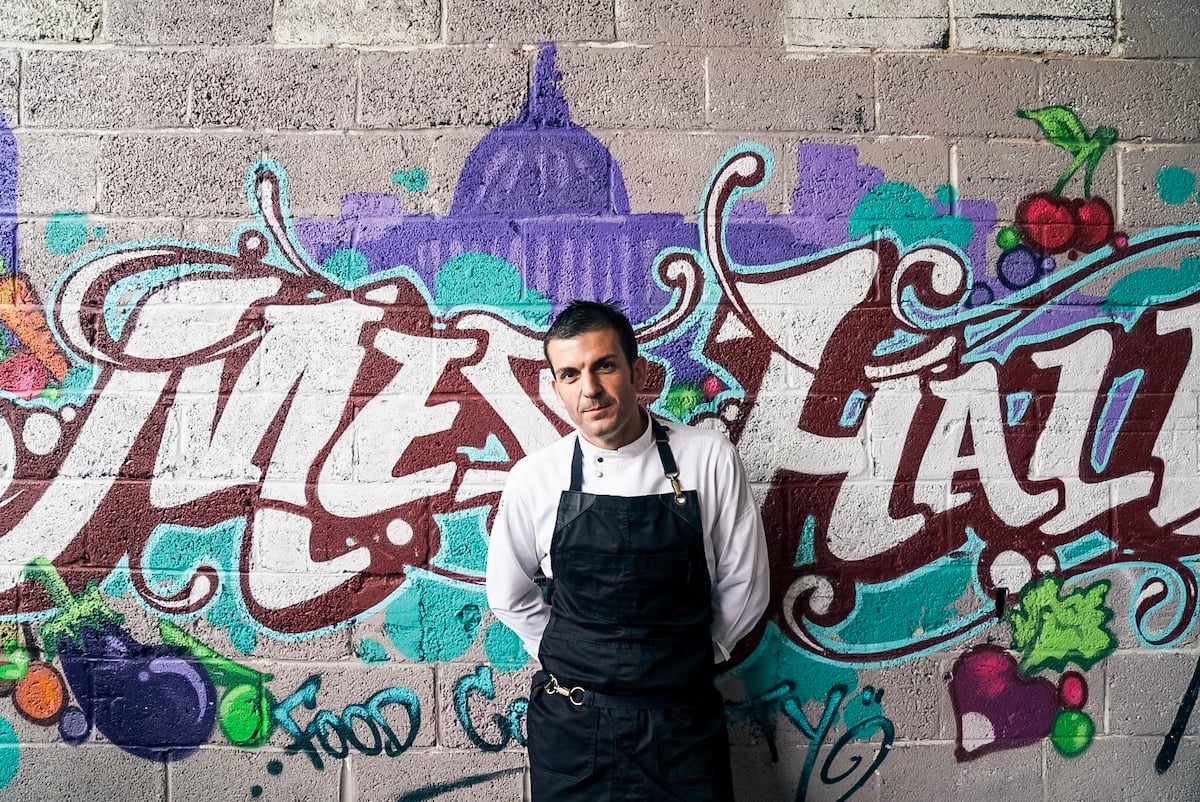 A Foodstuff Competition Previewing DC's Hottest Dining establishments Is Back This Spring
Cranes chef Pepe Moncayo at NKOTB. Photograph courtesy of New Kitchens On The Block by Albert Ting
Considering that its inception in 2016, New Kitchens on the Block has aided launch some of the major names in the DC dining scene. The yearly foods competition held at Edgewood culinary incubator Mess Hall has previewed above 60 forthcoming cafe ideas, giving attendees a 1st taste of Michelin-starred dining rooms like Maydan and Jônt well-liked fast-casuals (Contact Your Mom, Rasa) and beloved haunts like Unconventional Diner and the Salt Line—and that's just to identify a couple of. 
Now, right after a two 12 months pandemic hiatus, NKOTB is roaring back again like the '90s on Saturday, April 30. Founders Al Goldberg—the head guiding Mess Hall—and regional foodstuff author Nevin Martell connect with it "the greatest pop-up." 
"What can you give individuals that is new? People want what they just cannot have, and they simply cannot have accessibility to a cafe which is not open up but," Martell states. 
About the yrs, the organizers and individuals have absent to wild lengths to recreate authentic restaurant activities. Goldberg sourced a wood-burning oven for chef Amy Brandwein's Piccolina preview temporarily mounted a mega-burner to power chef Katsuya Fukushima's woks for Hatoba and supplied a giant paella pan for Pepe Moncayo of Cranes. In the meantime this is not a sample-on-a-adhere affair for the chefs—take Alex McCoy, who dished up total-measurement Blessed Buns burgers 1 yr. 
"One of the most essential matters about the celebration is to enable places to eat to come through in their true authenticity," Goldberg states. "It's one thing we're unwavering on. We want the cooks to convey to their own tales by means of food and discussion."
Tickets, which just went live, start at $85 for common admission and go up to $150 for early-accessibility VIP in addition a big swag bag (note: proof of vaccination is expected). All tickets involve cocktails, beer, and foodstuff from seven new restaurant and bar ventures. Here's who will be popping up on April 30—and who you need to maintain tabs on to start thrilling culinary assignments soon.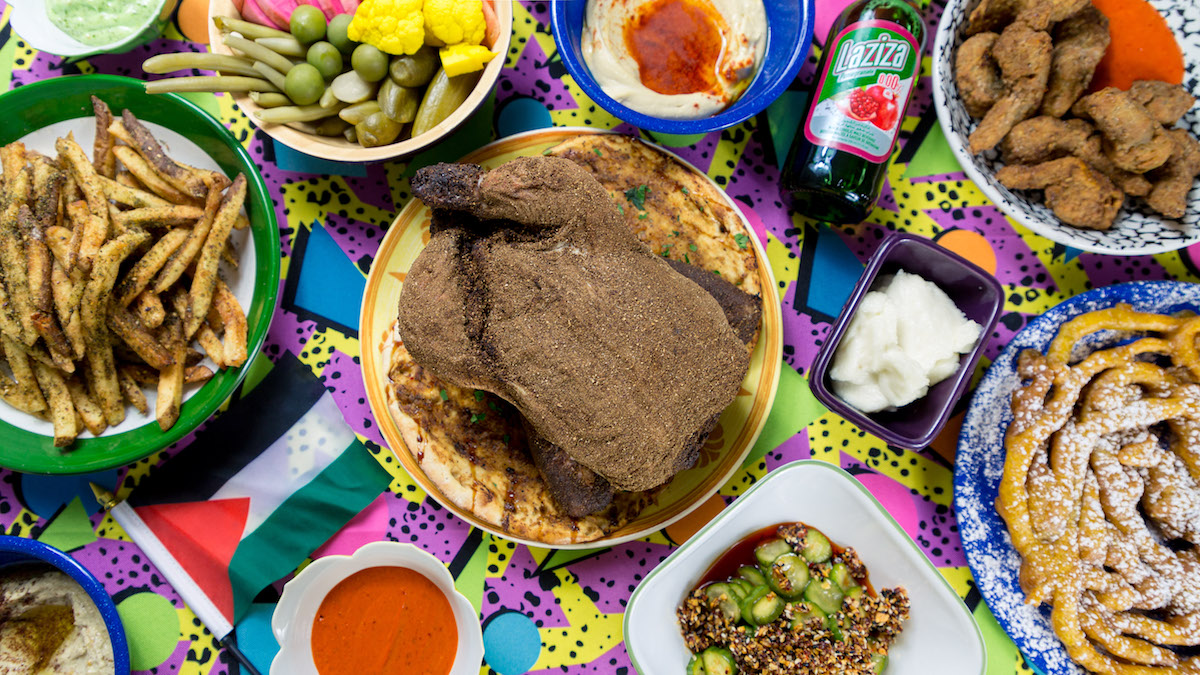 Shababi Diner
Ex-Maydan chef Marcelle Afram developed smash strike Palestinian hen pop-up Shababi in Alexandria all through the pandemic—but that was just the beginning. They are now securing house in DC for a Palestinian-American diner. Afram will spend tribute to equally their American upbringing—their loved ones owned a diner in Laurel—and Palestinian heritage with dishes like knafeh waffles, kofta, and that now-well-known rooster.
Hill East Burger 
Longtime mates and Mess Hall alums Joe Neuman (Sloppy Mama's Barbecue) and Chris Svetlik (Republic Cantina) are hopping on the smoked burger trend which is at this time all the rage with Texas pitmasters. The duo have teamed up for a burger bar on Capitol Hill in the previous Wisdom house (1432 Pennsylvania Ave. SE). There and at NKOTB, you may well come across hearty patties like a smoked burger with poblano relish, smoked cheddar, and tallow mayonnaise. To consume: southern-leaning  cocktails like a Smoked Chilton—a relative of the rickey with smoked preserved lemons.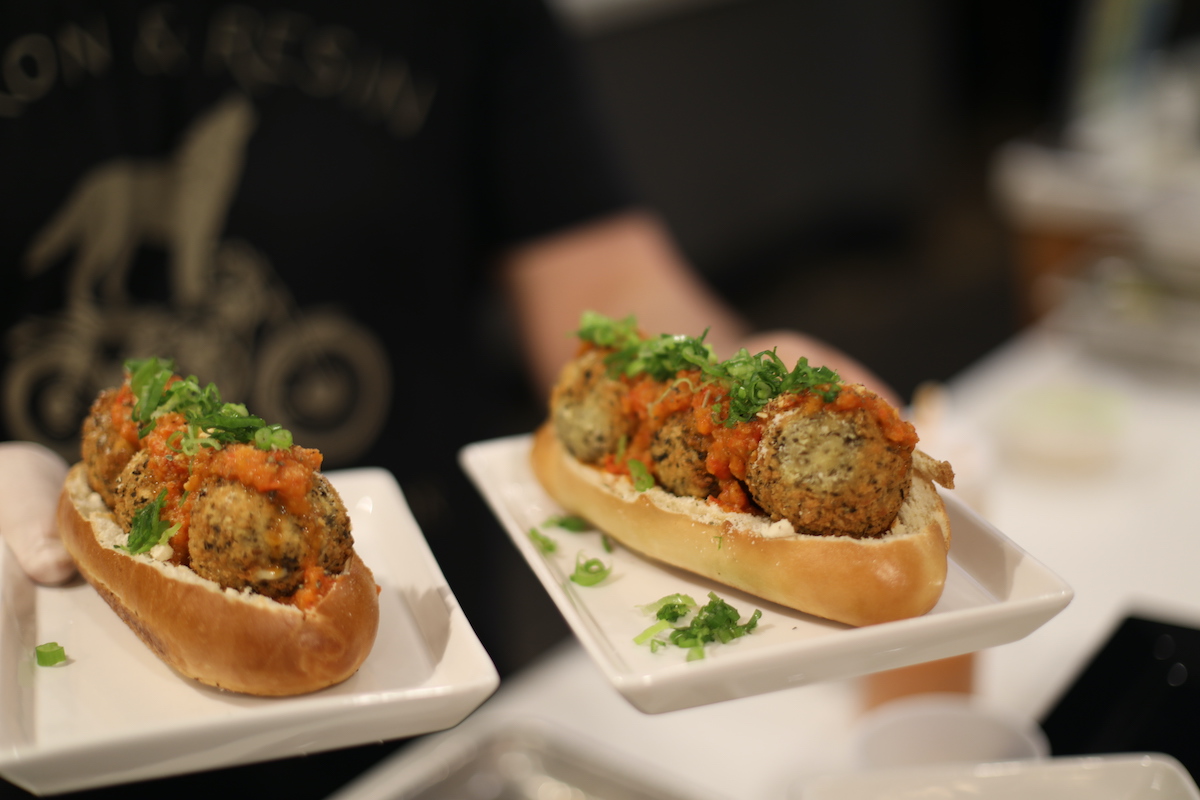 Cenzo's Higher Westside
The New York-fashion Italian deli will get a plant-based mostly makeover from the vegan masterminds behind Bubbie's Plant Burgers and Pow Pow. Cenzo's will acquire above the current Bubbie's place in Dupont Circle (1829 M St., NW), when it moves to Adams Morgan. Chef Margaux Ricco, who just lately launched vegan cheese company Vertage Foodstuff with ex-Chipotle execs, plans to deliver the full deli encounter. Yes, down to a situation loaded with mozzarella, pastrami, and pancetta—all plant-dependent and homemade—ready to slice by the pound. Also on tap: new pastas, sauces, pizza, and sandwiches like a meatless meatball sub (which you might come across at NKOTB).
DC Vegan Botanical Bar
Add "vegan bar" to the checklist of new-wave, plant-based mostly ventures opening shortly. Beginning Might 1, DC Vegan operator Michael Jantz Moon is increasing his Dupont Circle "vegetable-forward" Italian-American cafe (1633 P St., NW) with a deli upstairs and a new "botanical bar" down below. Drinkers will discover housemade limoncello and herb-infused drinks in a plant-crammed place. You are going to be able to sip versions at NKOTB, along with bites like calamari-esque crispy trumpet mushrooms.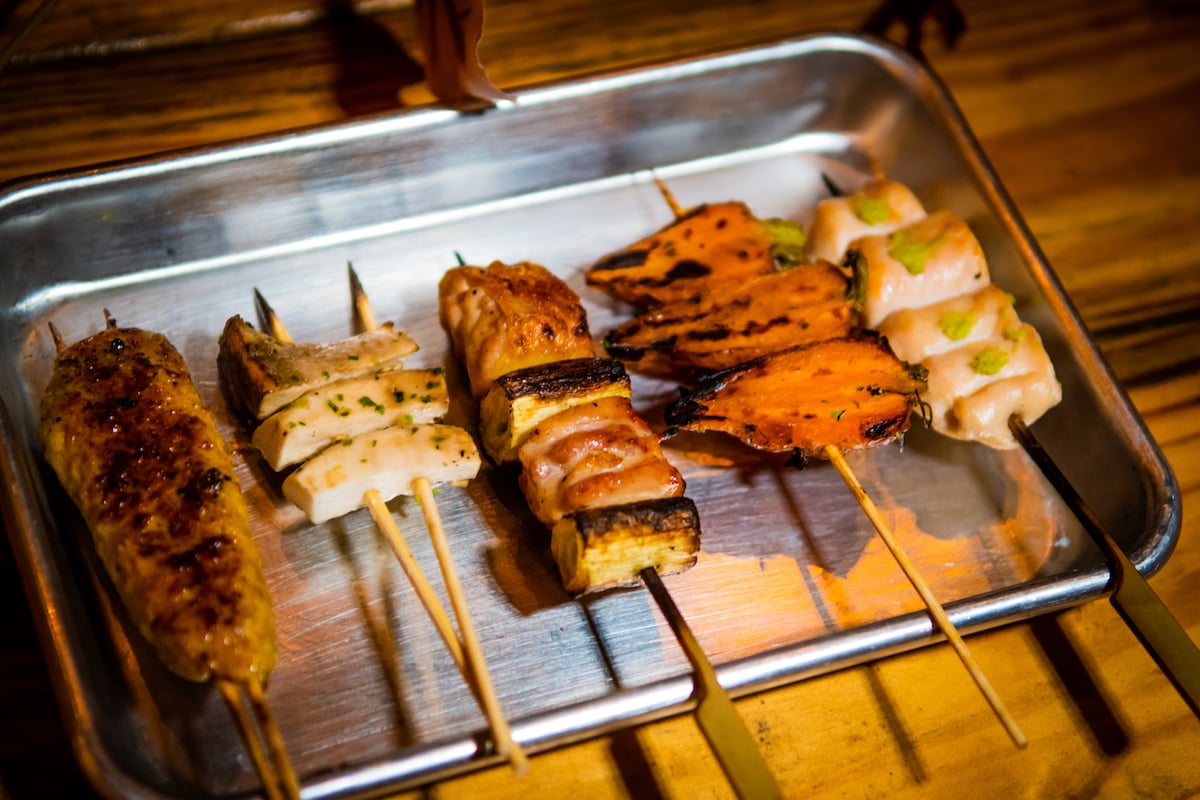 ToriSumi Yakitori 
Chef Blake King labored in some of DC's leading kitchens just before turning his skills to yakitori—and then skilled for yrs below masters in Japan, learning the art (and language) bordering charcoal-grilled hen skewers. Sooner or later, he desires of opening a community izakaya in the meantime you will uncover his grills firing at pop-ups all over town—Instagram is a excellent way to track—and succulent skewers in yakitori bentos at Hana Market on U Road. Glance for treats like tsukune (selfmade hen meatballs) and negima (thigh and scallion) along with beers at the party. 
Your Only Good friend
If you jumped on the pandemic sandwich craze, chances are you strike up Your Only Friend's prolonged pop-up out of Blagden Alley's Columbia Home (now closed). Creatives Paul Taylor and Sherra Kurtz are making a new Shaw house for their whimsical sandwich bar. The vibe will be identical to the OG: entertaining requires on rapidly foods icons (enjoy that McRib), riffs on '80s and '90s treats (Thanksgiving sandwiches, fancy Long Island iced teas) and ridiculous drinks that, according to Taylor, "sense improper but it also come to feel so right" (i.e. a dill milk punch that is like "drinkable tzatziki"). For NKOTB, they are participating in with a enjoyable pierogi dish, among the other factors.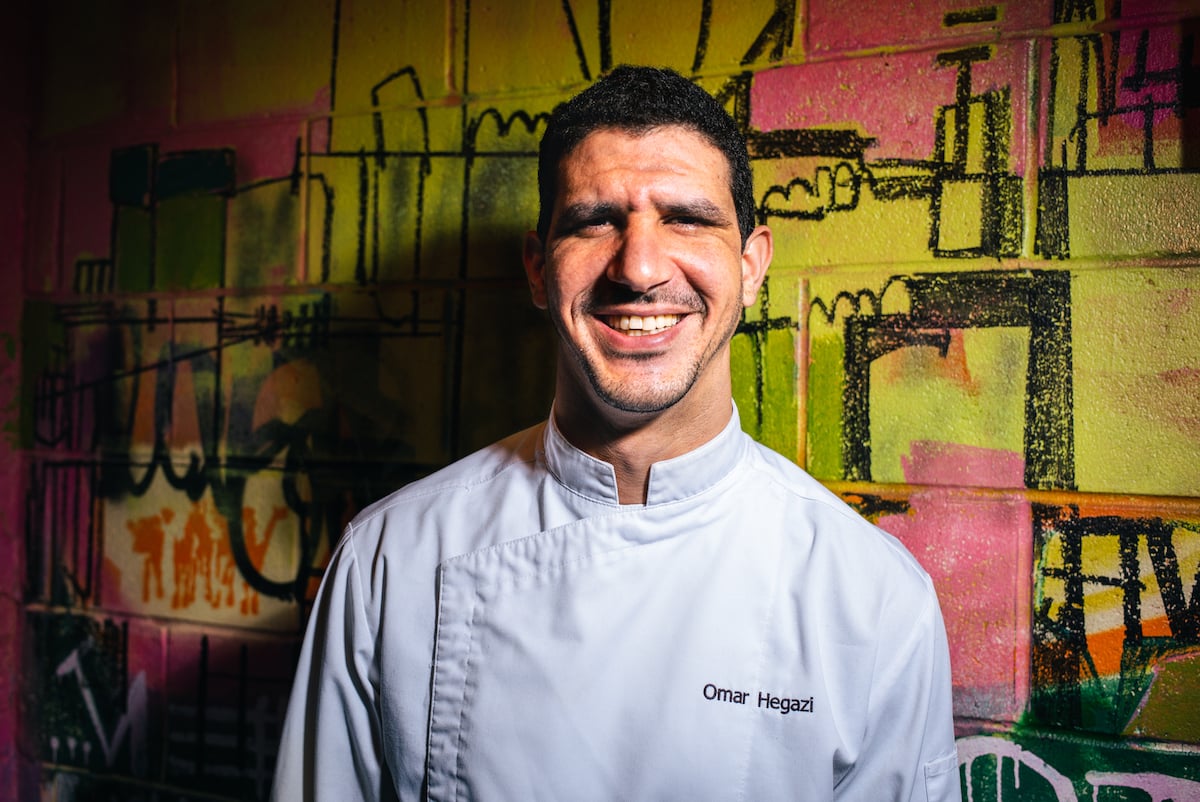 Tawle 
Rose Previte and the staff at the rear of Maydan and Compass Rose is expanding to the suburbs with a informal, eclectic Center Japanese eatery. The initially, helmed by Egyptian-American chef Omar Hegazi, will open in the Mosaic District this summer (911 District Ave., Fairfax). Its aim: kebabs, in addition choices for dine in, grab-and-go, and supply.