CNN
 — 

Not since the 1970s has Steve Perillo, CEO and third-generation owner of New Jersey-based tour operator Perillo Tours, seen such a spike in travelers booking trips to Europe.
The company, which is best known for its custom tours to Italy, usually sells about 80% of its capacity in a year, Perillo says. So far in 2023, approximately 96% of the operator's 500 annual departures, which also include Spain and Greece as destinations, are booked – and Perillo expects that figure to hit 100% within a few weeks, before the company starts marketing for its 2024 season.
For Perillo, hints of the blockbuster season ahead started appearing last fall, when the company offered a Black Friday discount of about 5%. "We should have charged more for Black Friday," he jokes. "That's when we noticed that [demand] was outrageous, and I called all my friends the night of Black Friday and said, 'this is going to be crazy.'"
In many parts of Europe, the craziness is already well underway, as droves of Europe-bound tourists follow in the well-trodden footsteps of their 2022 predecessors in last season's post-Covid lockdown surge.
According to travel insurance provider Allianz Partners, the number of Americans traveling to Europe this summer is expected to soar by 55% over last year's figures – which were already a staggering 600% higher than in 2021. London, Paris, and Dublin topped the 2023 list of the 10 most popular destinations revealed by Allianz's annual review; Rome, Reykjavik, Amsterdam, and Lisbon also made the top 10.
The European Travel Commission also forecasted strong demand for European vacations in 2023, with nearly half of all destinations on the continent expecting a return to more than 80% of 2019 numbers.
Of course, all that demand has sent prices surging. According to flight tracking site Hopper, airfare to Europe is at a five-year high. Roundtrip tickets to the continent are currently averaging more than $1,200, which is approximately $300 higher than 2022 (and a 26% jump from pre-pandemic prices in 2019), according to a company spokesperson.
Hotel prices have surged, too. According to American Express Global Business Travel, hotel prices in Europe will experience the largest increases during 2023. Paris (up 10% year-over-year), Stockholm (9%) and Dublin (8.5%) are among the destinations AEGBT predicted to see the highest rises.
Yet those higher prices haven't dampened the collective wanderlust. For weeks, many European hubs have been swarmed with tourists, and sold-out hotels, packed museums and overflowing restaurants are increasingly commonplace, especially in in-demand cities like Barcelona, Rome and Paris.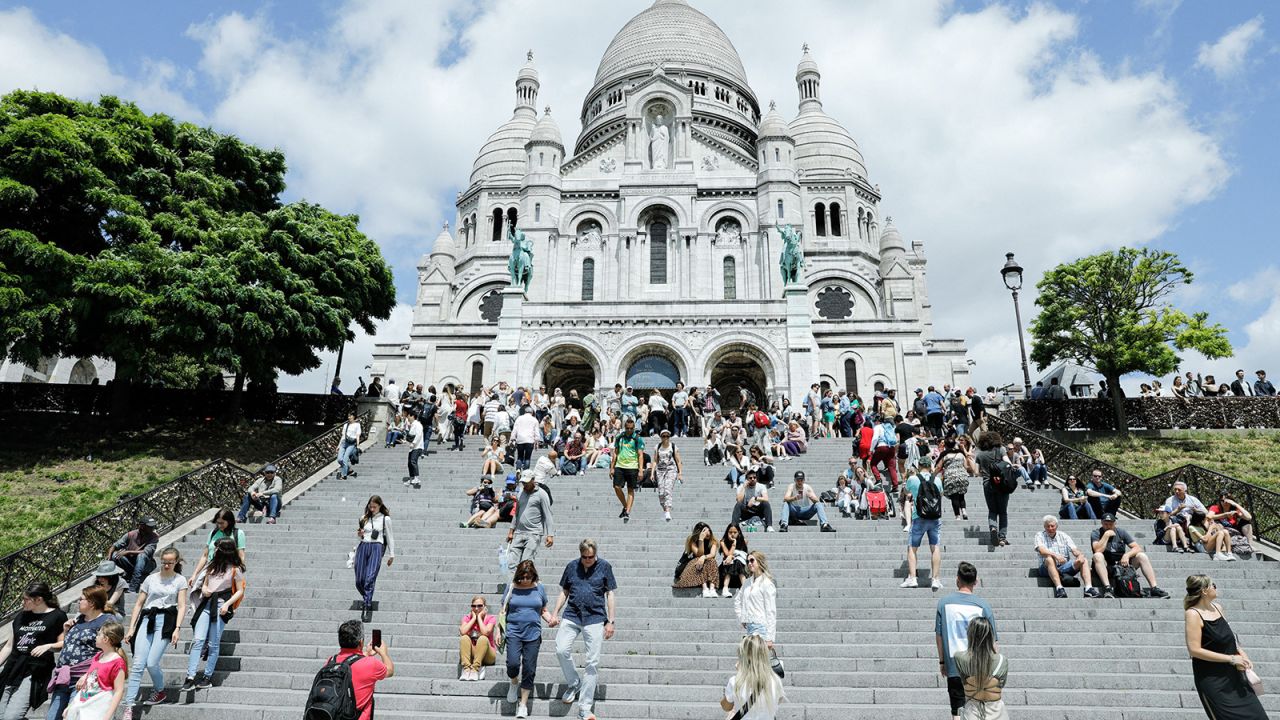 What's especially surprising for some is how early in the season the crowds have arrived. "If I look out of the window, it already feels a bit like July," says Milou Halbesma, director of the Rembrandt House Museum in Amsterdam, which is located in the former home of the Dutch master.
This spring, the museum unveiled a major renovation that opened the attic space to the public, offering "30% more Rembrandt" to museum visitors, Halbesma says. In anticipation of the "very busy summer" ahead, the museum has brought in five extra staffers for July and August and added new visitor services, including a multimedia tour available in 13 languages and a children-specific tour.
As a whole, Amsterdam's cultural scene is enjoying a moment in the spotlight following the spectacular success of the Rijksmuseum's just-ended Vermeer exhibit. Art enthusiasts and museum-goers are an especially sought-after travel demographic by city officials amid ongoing campaigns to reduce "nuisance tourism" like bachelor and bachelorette parties.
"We're very happy to welcome everybody, and we also hope that there will be more cultural tourists and less stag parties and groups like this," Halbesma says. "People in Amsterdam are the nicest people, the most tolerant, relaxed people in the world. But [rowdy tourists] should behave a little bit."
Meanwhile, in other destinations across the continent, popular shows like "The White Lotus" by HBO and Netflix's "Emily in Paris" also have enticed hordes of selfie-snapping fans. According to data from Expedia, flight searches to cities in Sicily — the idyllic island where "The White Lotus"'s second season was filmed — have spiked by triple digits this summer, with searches to Messina up by a whopping 335% and Palermo by 180%.
Jenn Rice, a North Carolina-based journalist and brand consultant, witnessed that popularity first-hand on a recent trip to Palermo. Rice described the Sicilian capital as "absolutely insane" in early June, with tourists "spilling onto the street like it was Mardi Gras."
"I just haven't seen that many people on a street on a Saturday night," says Rice, who's traveling around Europe for three months for the second summer in a row. "You could barely move through the street to get to another bar. People were just like sardines, packed in everywhere."
Traditionally popular attractions, landmarks, and events also are feeling the crush. Perillo says he's heard anecdotes about tour guides in Rome having to call by a certain weekly deadline just to try to secure reservations for the Coliseum. "People start lining up on the call at midnight just to have a shot," he says. "Everyone who wants to go to Rome wants to go to the Coliseum."
In Paris, Arnaud Morandi, general manager of Fauchon L'Hôtel Paris, a five-star, 54-room boutique property, says visitors hoping to secure last-minute tickets for events like the French Open, which is currently underway, major concerts, or reservations at in-demand restaurants should temper expectations.
"It seems like everything has sold out so quickly," Morandi says. "Everything dealing with leisure, including fine dining and luxury hotels, is booked so far in advance, much earlier than before."
Fauchon, which opened in 2018, continues to set its own occupancy records with several sold-out days already on the books for June, July and August. "[The city] is not as busy as it's going to be in a few weeks, but we're almost there," Morandi says.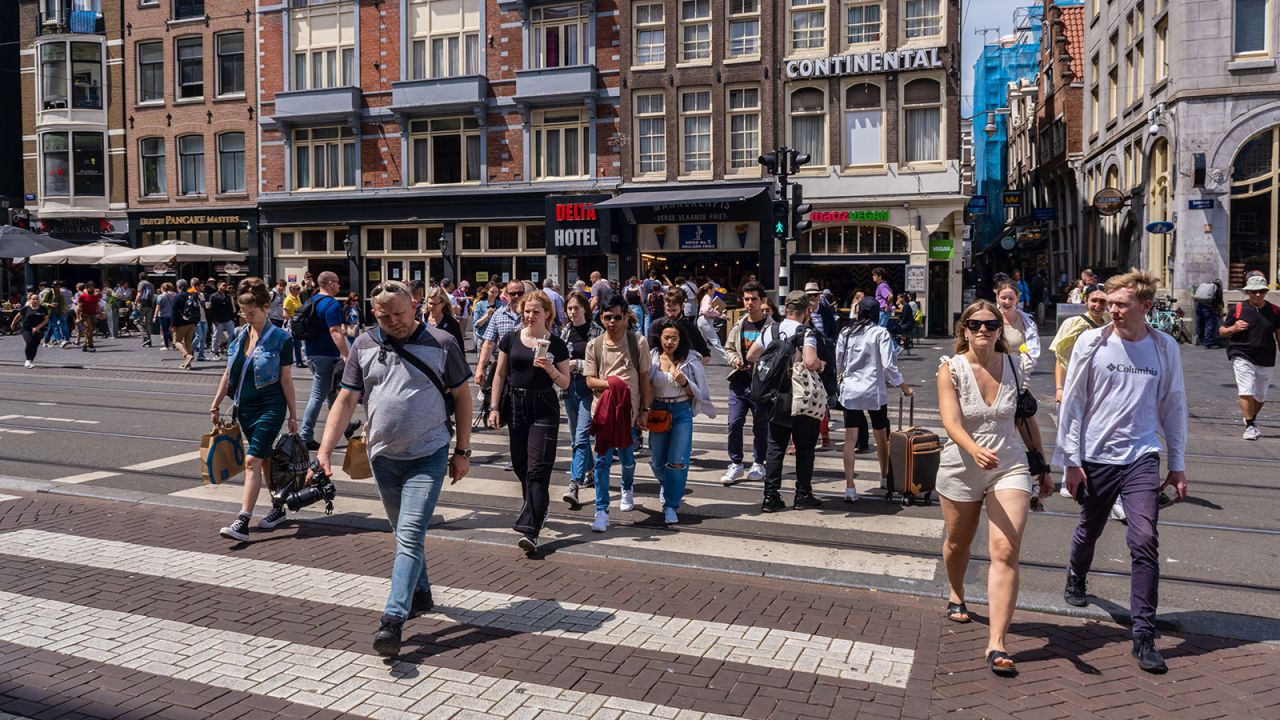 To cope with the record-breaking crowds and higher costs this summer, many Europe-bound travelers have been forced to adjust their plans. Rice, for example, is relying on trains and ferries to avoid "insanely expensive" flight costs, even on budget airlines like easyJet and Ryanair.
European residents also are feeling the pinch for their own summer vacation plans. Sarah Ferguson, who moved to Amsterdam from South Florida in April 2021 with her husband and their four sons, has yet to return to the United States with her family because the cost of six airline tickets "is just not worth it, so we just tell everyone to come here," she explains.
But traveling around Europe – a big incentive for the family's move abroad in the first place – has become increasingly cost-prohibitive. Tickets for the train, a mode of transit Ferguson and her husband were eager to do more of, are often pricier than airfare.
"Before we moved, we had this idea to show our kids these awesome countries on these amazing train trips, and all six of us were going to learn how to pack one bag and just go," Ferguson says. "Unfortunately, that's not been the case at all. Over these two years, our expat friends talk all the time about how train tickets are more expensive than flying. It's ridiculous."
As a result, the family has shifted its summer vacations to road trip-style adventures. Ferguson rented two hybrid Toyota Corollas to make the 15-hour drive in August to a camping resort in Croatia, which they visited last year and where they'll stay in a beachfront villa this time around. "We did the drive last year, and it's beautiful," she says. "You just have to get creative."
Pola Henderson, a dual citizen of the United States and Poland who has lived in Paris for seven years, also has shifted how she travels around Europe. Until recently, Henderson, a content and travel writer, used to take one or two weekend trips to different countries every month. But she's staying closer to home this summer, with weekend trips around France and more exploration of Paris itself.
"I cannot imagine living without travel, but now I'm more picky about what I do," Henderson explains. "But it's been very frustrating … because [travel] has become a lot more difficult and not not only in terms of prices, but also we have to plan way ahead of time."
Time will tell whether more frustrations are in store for travelers in terms of the chaos of flight cancellations, delays, and other disruptions of last season. So far, a few hiccups have popped up, including ongoing protests in Paris, union and cast member strikes at Disneyland Paris in early June, and a failure of passport scanners at Heathrow and other UK airports over a holiday weekend in May. Yet the prevailing mood among many travelers seems to be a hybrid of excitement and a "carpe diem" attitude — even in the most packed of places.
"You can't not go see these places just because they're crowded," Rice says. "Everywhere is crowded now, so you just have to be a little smarter and do more research. But most importantly, do and see what you want to see, not what everyone else is talking about. I've put Venice on this 'can't visit; too crowded list' for years, and this is the year I'm diving in."