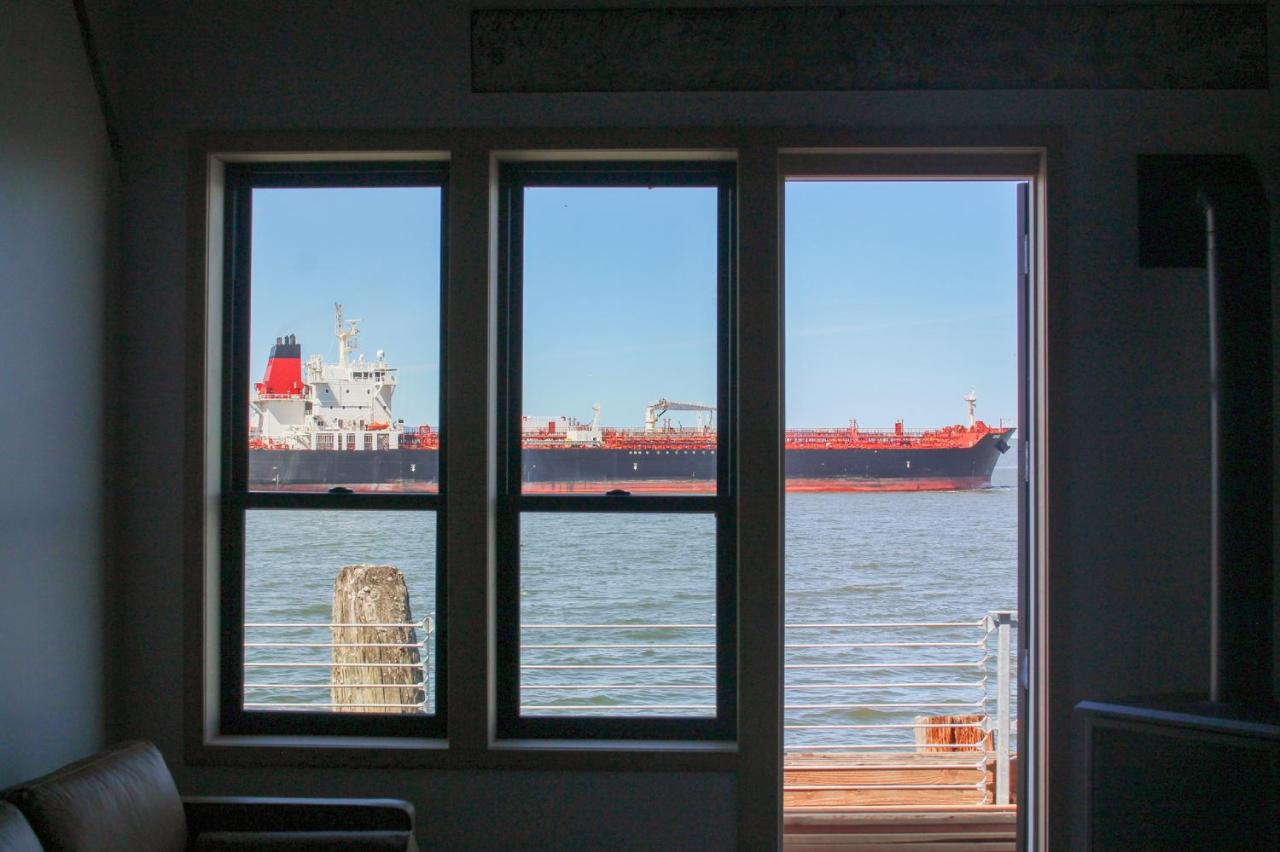 Head to Astoria, Oregon for waterfront views
As I gaze out to the Columbia River, with clouds slung over the water and cargo ships dotting the scenery, the beauty does not escape me. I am contentedly situated inside an Ice House Suite at the Bowline Hotel, which sits perched along the water of Astoria, Oregon, with harping sea lions nearby. From my room, I can see the iconic Astoria-Megler Bridge, at one time the longest truss bridge in the world. 
The boutique hotel is named after a type of knot used to secure a loop — in this case one used by sailors — and opened in summer 2021 in the port city of Astoria. Founded in 1811 by wealthy businessman John Jacob Astor, Astoria was the "oldest American settlement west of the Rocky Mountains," according to the city. It sits at the confluence of the river and Pacific Ocean, a waterway crossing that is considered to be one of the most dangerous in the world. Astor sought to transform the town into the epicenter of the fur trade but was surpassed by the success of the salmon industry. More than 40 canneries "lined the waterfront" by the late 1800s, according to the city, alongside an influx of immigrant workers from Finland, China and more.